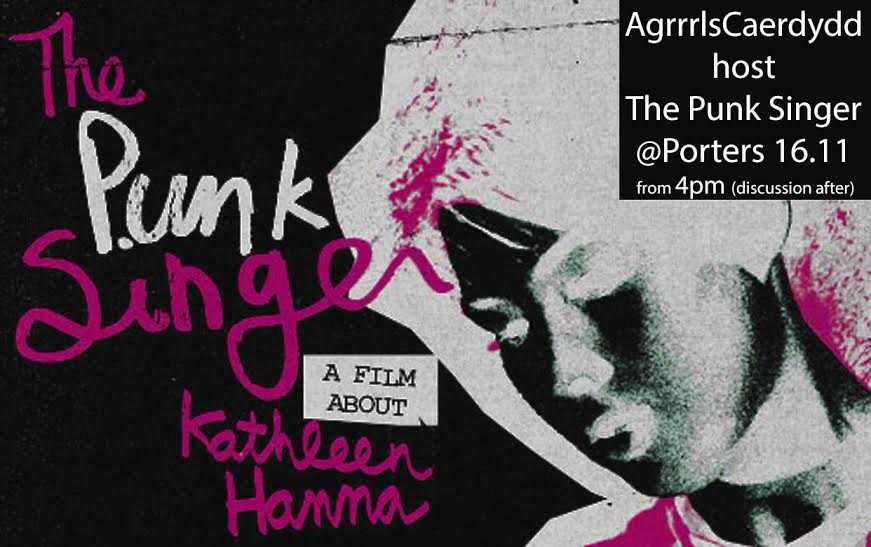 AgrrrlsCaerdydd host a Film Screening of "The Punk Singer" with discussion afterwards.
From 4pm @ Porters, Harlech Court, Bute Terrace, Cardiff CF10 2FE
"Kathleen Hanna, lead singer of the punk band Bikini Kill and dance-punk trio Le Tigre, rose to national attention as the reluctant but never shy voice of the riot grrrl movement. She became one of the most famously outspoken feminist icons, a cultural lightning rod.
We will be discussing feminism, women and spaces as well as any other themes arising from this film after. Be good to see people there!"
Here's the trailer: https://www.youtube.com/watch?v=zMbLzaVkn2s