Tag Archives:
sustainability
The Red and Black Umbrella is now three years old!
Running a Social Centre isn't easy, and the last few months have been particularly challenging.
We aim to continue to be a resource for the community and will be going through what could be our last winter together in the 'ol Tred, and to kick off the 4th year of Red and Black events and activities, we've put together a week of anniversary events that capture the spirit of what the last three years have been about…
The programme for the week so far: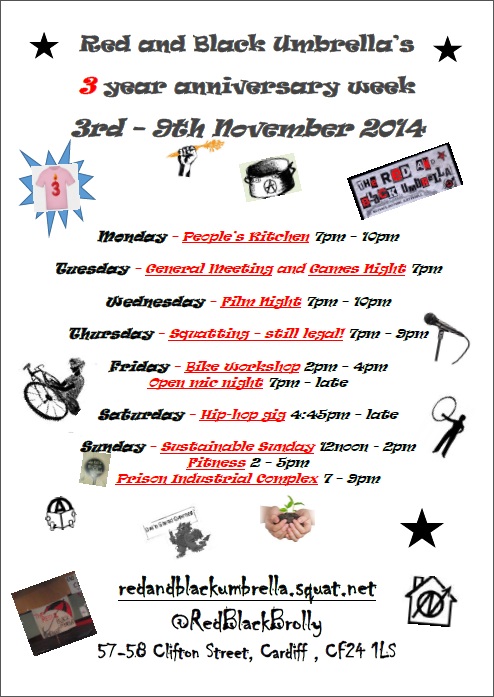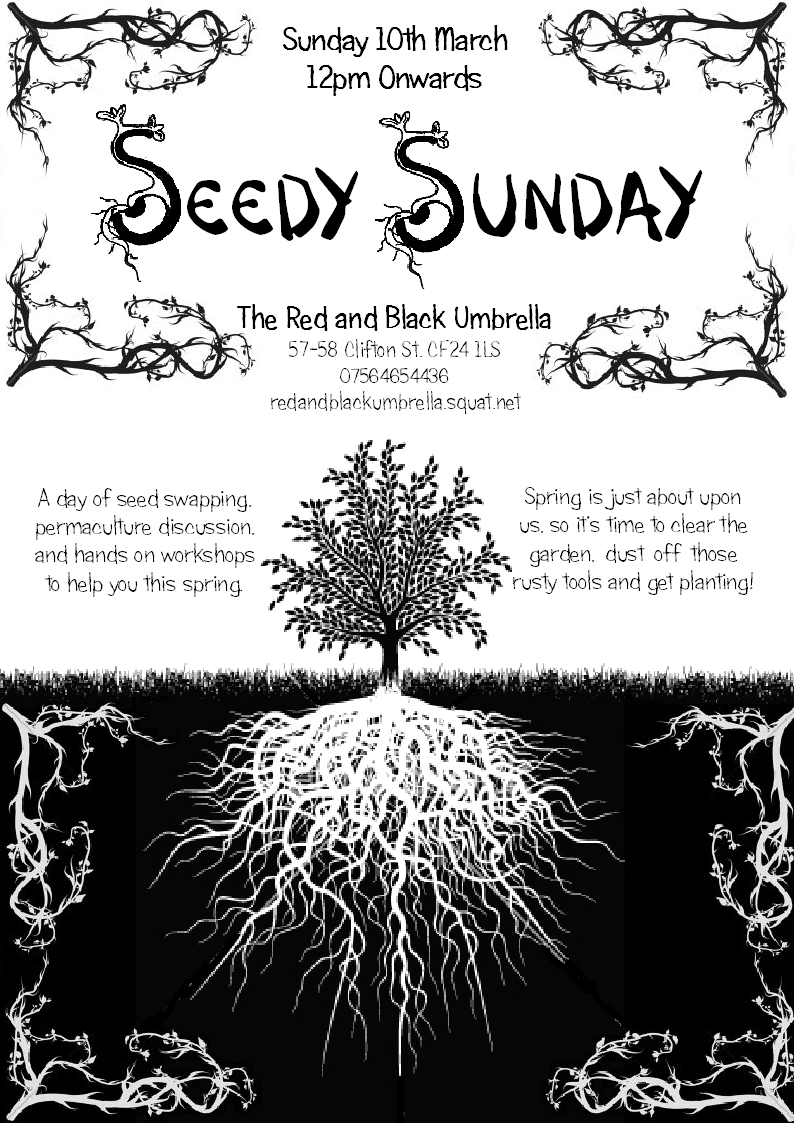 Another Spring is just around the corner and with it comes another Seedy Sunday.
On Sunday 10th March from 12pm the Red and Black will be hosting Seedy Sunday. A day of horticulture workshops, discussions and of course… seed swapping!
Bring down any spare gardening materials and seeds that you'd like to share with others.
(This event is family friendly, despite the expected level of seediness.)