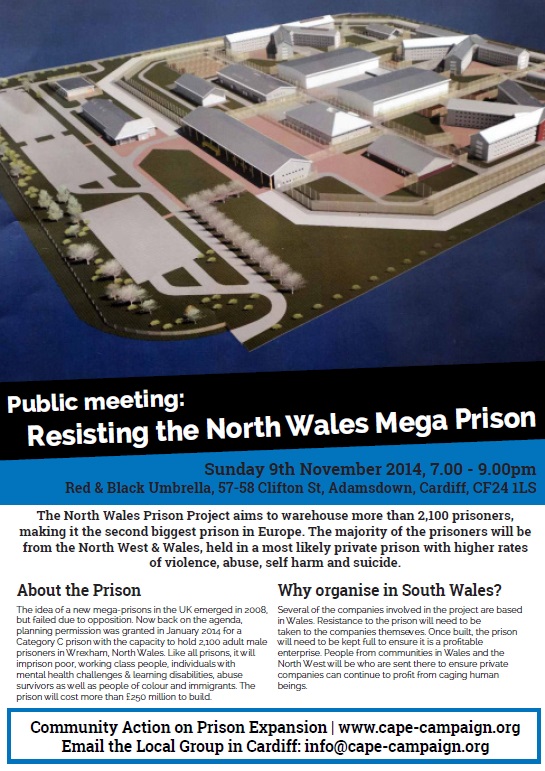 About the Prison
The idea of a new mega-prisons in the UK emerged in 2008, but failed due to opposition. Now back on the agenda, planning permission was granted in January 2014 for a Category C prison with the capacity to hold 2,100 adult male prisoners in Wrexham, North Wales.
Like all prisons, it will imprison poor, working class people, individuals with mental health challenges & learning disabilities, abuse survivors as well as people of colour and immigrants. The prison will cost more than £250 million to build.
Why organise in South Wales?
Several of the companies involved in the project are based in Wales. Resistance to the prison will need to be taken to the companies themselves. Once built, the prison will need to be kept full to ensure it is a profitable enterprise. People from communities in Wales and the North West will be who are sent there to ensure private companies can continue to profit from caging human beings.
For more info: http://cape-campaign.org
or for the local group in Cardiff, email: info[@]cape-campaign[dot]org