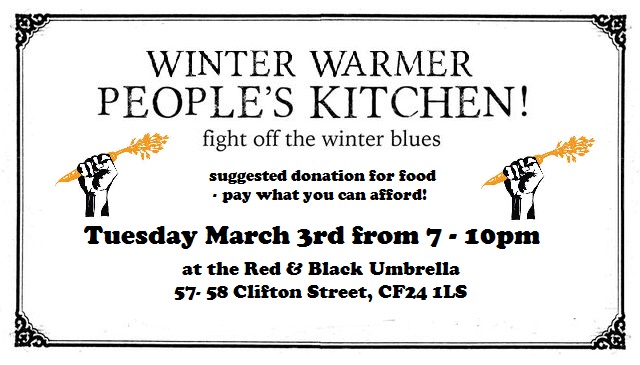 Tonight from 7pm a Winter Warmer special People's Kitchen.
We will be serving delicious food, all for whatever price you can afford, from 7pm at the Red and Black Umbrella. The food will be vegan friendly. People's Kitchens are a great place to socialise and meet new people.
So come and support the return of the People's Kitchen and help turn it into a regular event again.
Also tonight, a chance to talk about Claimant Solidarity Cardiff, with the organiser of the Tea Tent.